India's dependence on foreign companies for its digital infrastructure, platform and device needs has severe commerce, citizen privacy, sovereignty and national security ramifications.

The IFIT (Independent Finance, Innovation & Technology) Research Forum is a progressive, nonpolitical, not-for-profit, think tank that conducts research on strategic systemic gaps in the India ecosystem and engages with the community to close those gaps.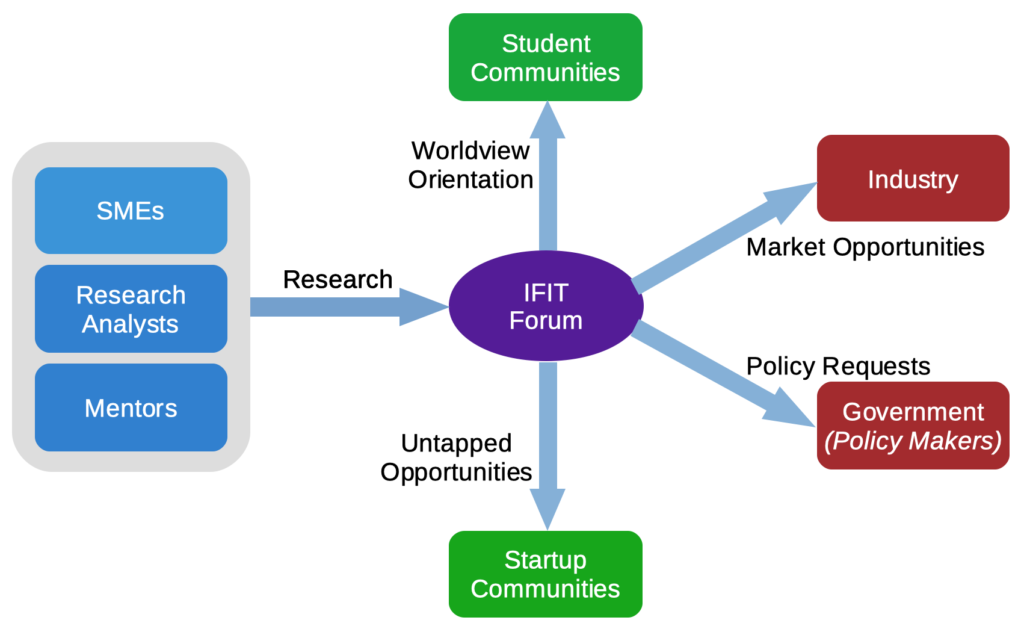 Vision
Introduce and promote India oriented narratives and models deserving of an economy that is projected to be #2 in the world by the year 2050.

Mission
Conduct Research that provides inputs for startups, industry and government policy
Promote dialog on India opportunities in the 21st century
Promote startup entrepreneurship and support student orientation through grassroots engagement